A bit about St Paul's 
in the Park
Saint Paul's Anglican Church was built in 1886, the year of the Tarawera eruption, to serve the growing rural area of East Tamaki, on the outskirts of Auckland. For over 125 years the church has been a landmark and focal point for the people living in this valley.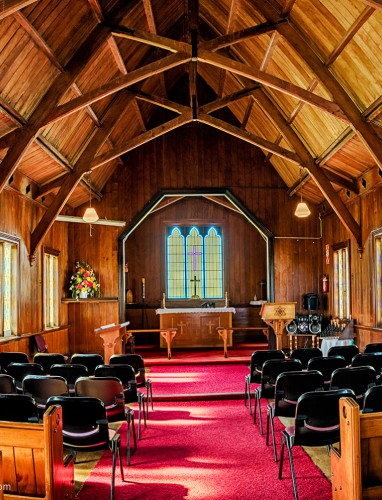 As the area has changed over the years, so the life and ministry of Saint Paul's has adapted and grown. Now, with the rapid growth of Dannemora, Donnegal Park, and Flat Bush, St Paul's is in the centre of a thriving multi-cultural neighbourhood, and remains a landmark given its location within Barry Curtis Park.
We have always been a neighbourhood church, and still work hard to reflect the hopes and needs of the people who live and work around us. The little church is a haven of spiritual peace. It is also the home of a growing congregation committed to the spiritual growth and health of the Flat Bush area.
We would love for you to join us in this exciting and challenging work.